Riding the CannaCon West Wave: Talking Quality Data & After-Party Fun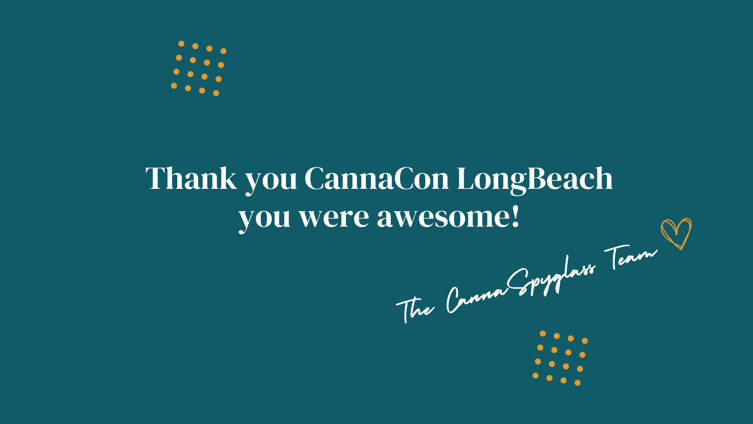 We're back from CannaCon West in Long Beach, California and we had a great time. Thank you to everyone who came out to meet us and join the festivities at the CannaSpyglass sponsored after party. The event was a great opportunity for us to connect with clients and meet new business owners in the cannabis industry. Here's a look at our time in Long Beach.
"It was great to see all of our California clients," said Warren Bunch of CannaSpyglass. "This was one of the best cannabis industry events we have been to in a while, and we look forward to attending CannaCon's upcoming Detroit event this October."
As an exhibitor, our booth was our focal point and it was busy. We spent two full days demoing and discussing quality market data, plus hearing what the California market had to say about what they wanted from their cannabis business intelligence platform. It was extremely educational for us, and with such a broad attendee mix, we loved getting insights from cannabis business owners, cultivators, innovators, educators, and legal advisors. By the end of the weekend, there was no doubt we had made many valuable industry connections that would far outlast the event.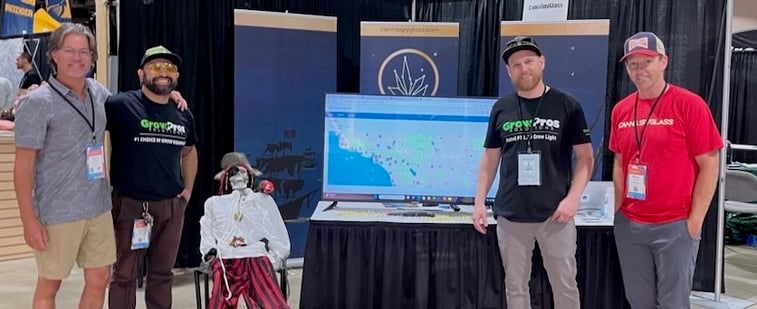 Adam Hutchinson Talks Quality Cannabis Data
We were honored to speak about Reaching Your Revenue Goals with Cannabis Data Analytics. As leading experts in cannabis data analytics, our session attracted a diverse audience including operators, ancillary businesses, and industry stakeholders. We focused on how cannabis data can be used to examine industry trends, conduct competitive analysis, and perform market research to drive exceptional revenue growth. It was a great opportunity to share our findings with others on the value of cannabis data analytics and contribute to the industry's success.
"Data analytics is an important tool used across every industry, and although the cannabis industry is relatively new, data analytics is proving to be the greatest asset to growth for businesses in all phases of their journey," said Adam Hutchinson. "I'm glad I got to share our insights on the value of cannabis data analytics and I hope it inspires business owners and operators to embrace quality cannabis data sources, like CannaSpyglass."
Escape to Paradise: The Official Afterparty of CannaCon West
The CannaSpyglass team was thrilled to sponsor the official after-party of CannaCon West, the Escape to Paradise party. Throughout Friday night, hundreds of attendees enjoyed an immersive experience that featured delicious Polynesian-inspired and Asian-style appetizers, a mix of modern and classic century-old tropical cocktails, and the opportunity to mingle with other passionate professionals.
Escape to Paradise was held at The Bamboo Club, a unique neighborhood restaurant and Tiki bar decorated with the laid-back sensibilities of tropical Tiki culture. In addition to the party, we also held an exclusive Exhibitor Mixer that provided CannaCon West exhibitors, sponsors, and event staff the opportunity to network with some of the top professionals, vendors, and operators in the cannabis industry.

CannaCon West was a huge success for CannaSpyglass, and we had an awesome time at the after-party! Next stop, Detroit. See you there!
For the latest on credible cannabis market data, check out www.cannaspyglass.com