CannaSpyglass Travels to Michigan for CannaCon Midwest

By
Katharine Baxter
·
2 minute read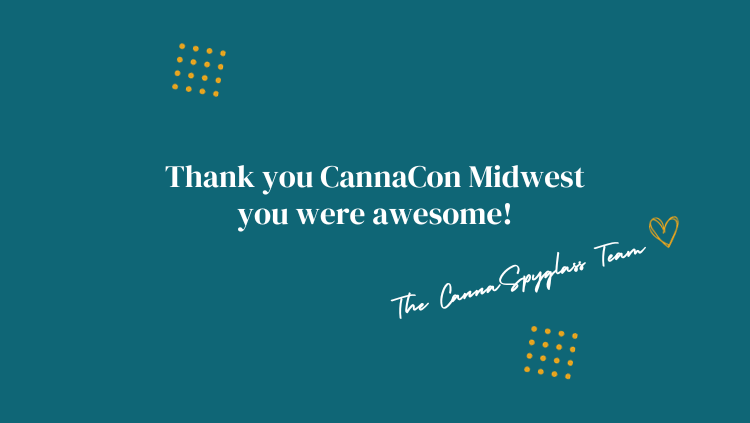 Last month, our team traveled to Michigan for CannaCon Midwest – a conference and trade show occurring annually in Detroit since 2018. We had a wonderful time at this 2-day event sharing our industry-leading cannabis data both on and off the expo floor.
"Michigan is a market that is experiencing a lot of growth, and the enthusiasm at this event reflected that," said Warren Bunch, Co-Founder of CannaSpyglass. "It was great to meet up with clients and continue to build those relationships, as well as to network with so many new and exciting connections!"
Creating Connections Through Cannabis Data and Football
Our booth experienced great foot traffic on the trade show floor, and we stayed busy demoing our cannabis market intelligence to attendees and exhibitors alike. We made many valuable connections with operators, ancillary businesses, vendors, and more and learned crucial information about the cannabis data needs of the expanding Michigan market.
On Saturday, our booth gathered quite a crowd when we turned one of our display screens to the annual Oklahoma Sooners vs. Texas Longhorns football game. Our booth became a hub for cannabis industry professionals to come together to share our love of football and quality cannabis data.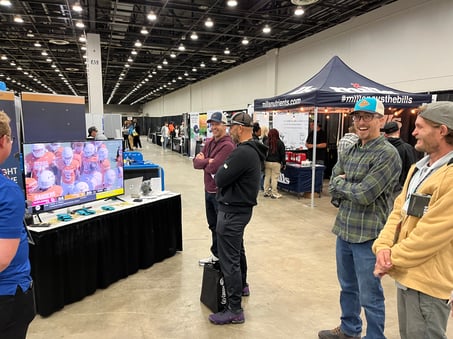 Adam Speaks: Reaching Your Revenue Goals with Cannabis Data Analytics
We started the morning on day two with Adam's speaking session, "Reaching Your Revenue Goals with Cannabis Data Analytics." The presentation was focused on the utilization of cannabis data for the exploration of industry trends, competitive analysis, and market research, all aimed at propelling substantial revenue growth. This event drew a diverse crowd and provided an excellent platform for us to discuss the importance of cannabis data analytics and to help guide businesses in the industry toward tools for revenue-generating growth.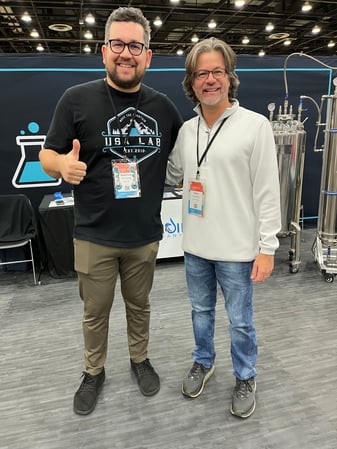 CannaSpyglass Ends the Weekend with Networking & Relaxation
Cannabis professionals from all sectors of the industry gathered Saturday afternoon for the CannaCon Detroit Networking & Smoke Sesh hosted by Cannabis Counsel Law Firm. The party, which took place in a museum dedicated to the cannabis legalization movement, was the perfect mix of networking, smoking, and relaxation after two full days on the trade show floor.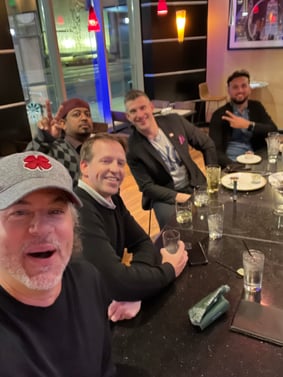 "It was such a cool venue for a cannabis after-party!" said Warren Bunch. "Detroit is an amazing, historic city, and we can't wait to return for future cannabis industry events as this market grows!"
Did you miss us at CannaCon Midwest? Catch us at our next event – MJBizCon! Come visit us at our booth (#6935) or connect with us at The Emjays International Cannabis Awards, where we've been nominated for Market Research / Data Firm of the Year. We hope to see you in Vegas!
Why CannaSpyglass?
CannaSpyglass offers cannabis data subscription services that provide dependable, on-demand, and exclusive industry analytics. Our insights cover vital data on cannabis cultivation, business statistics, and enterprise information within the rapidly growing cannabis sector. Whether you are an established industry leader seeking business expansion or a lawmaker requiring essential research to inform policy, our up-to-date, cloud-based data can be tailored to your specific interests and regions.