Networking, After Party Fun, & Golfing Wins at the OCIA Business Growth Summit

By
Katharine Baxter
·
2 minute read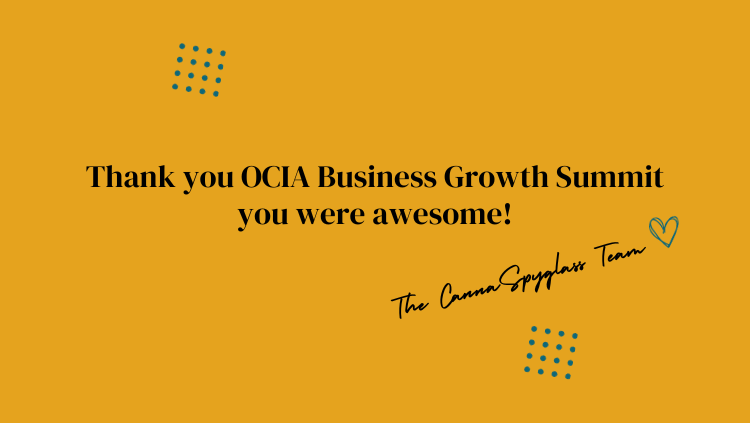 The CannaSpyglass crew stayed in our home state for our most recent event – The Oklahoma Cannabis Industry Association (OCIA) Business Growth Summit! This annual networking event was full of valuable conversations, spooky entertainment, and plenty of time on the golf course!
"We saw so much enthusiasm at this year's Business Growth Summit," said Adam Hutchinson, Co-Founder of CannaSpyglass and OCIA Board Member. "There was a lot of energy on the trade show floor, and the food and entertainment were spectacular!"
The OCIA Business Growth Summit aims to connect cannabis industry professionals from across the state to collaborate on common challenges, build relationships that will strategically grow their businesses, and network with leaders in the industry. We spent two full days at this event talking about cannabis data and hearing what the Oklahoma market had to say about their cannabis market intelligence needs.
This event is hosted annually by the Oklahoma Cannabis Industry Association, the Sooner State's most trusted source of cannabis advocacy, community, and education. The OCIA conducts constant industry research and data collection to provide the best information to members and policymakers and also hosts regular networking events and educational forums. CannaSpyglass is proud to be a member and regular participant in their events.
CannaSpyglass Parties on Klein Street
After a full first day at the Business Growth Summit, we headed over to the after-party and Halloween Gala hosted by the OCIA and Sensi Magazine. This party, dubbed "A Nightmare on Klein Street," took place on Friday the 13th and showcased 47+ local brands, Halloween-themed booths, and frightfully fun costumes!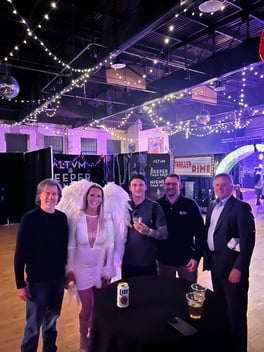 "The party with Sensi was awesome and very different from other cannabis events we've attended," said Adam Hutchinson. "A Nightmare on Klein Street fostered a fun atmosphere where we could celebrate the industry we are all so passionate about!"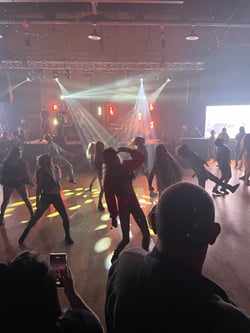 Golfing Wins for the CannaSpyglass Crew
On Saturday, we participated as a 4-person team in the OCIA's premier golf tournament. In addition to taking first place in the team tournament, we also won two individual prizes – Closest to the Pin and Longest Drive.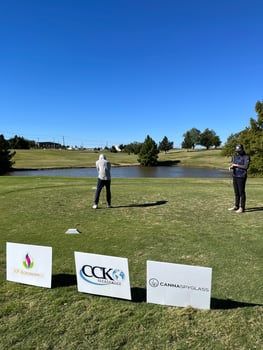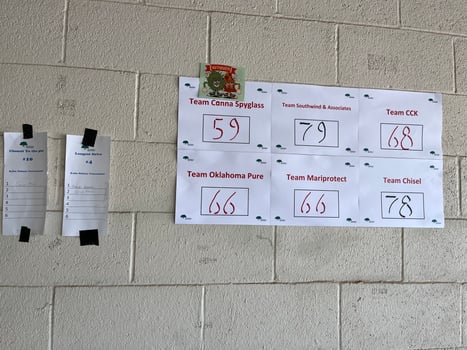 "There were strong winds, and it was a little cold, but nonetheless, all the groups pulled through!" said Adam Hutchinson. "The golf tournament was the perfect place for networking with other cannabis industry professionals and an enjoyable close to a great event!"
Did you miss us at the OCIA Business Growth Summit? Catch us at our next event – MJBizCon! Come visit us at our booth (#6935) or connect with us at The Emjays International Cannabis Awards, where we've been nominated for Market Research / Data Firm of the Year. We hope to see you in Vegas!
Why CannaSpyglass?
CannaSpyglass offers cannabis data subscription services that provide dependable, on-demand, and exclusive industry analytics. Our insights cover vital data on cannabis cultivation, business statistics, and enterprise information within the rapidly growing cannabis sector. Whether you are an established industry leader seeking business expansion or a lawmaker requiring essential research to inform policy, our up-to-date, cloud-based data can be tailored to your specific interests and regions.