CannaSpyglass & [Re] Waste Announce New Strategic Partnership

By
Katharine Baxter
·
1 minute read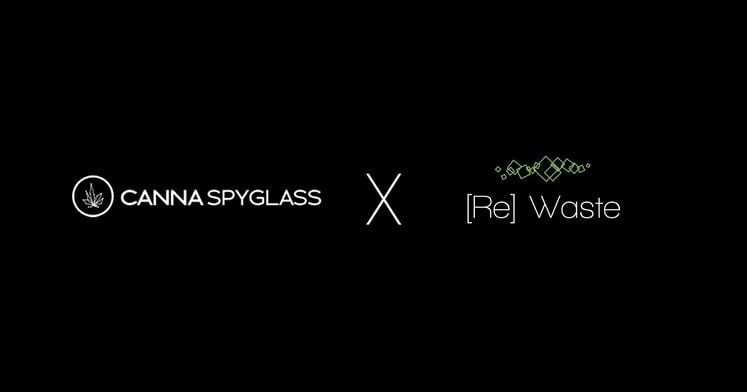 CannaSpyglass is excited to announce the formation of a new partnership with [Re] Waste, a cannabis packaging recycling company. Under the new partnership, [Re] Waste gains access to CannaSpyglass' carefully curated cannabis contact data to enable it to reach U.S. operators and share its sustainability message and products, while CannaSpyglass gains sustainability data to add to its platform as well as branding opportunities on both [Re] Waste products and recycling bins located in cannabis businesses throughout North America.

"This collaboration is exciting because it gives us the opportunity to partner with a company that is working toward the betterment of the cannabis industry," said Adam Hutchinson, Founder of CannaSpyglass. "I look forward to seeing how this partnership will positively impact our clients and the industry as a whole."
[Re] Waste specializes in recycling cannabis packaging to protect the environment and promote sustainability. Their turnkey programs can collect any type of plastic waste, including cannabis packaging and other post-industrial, post-commercial, or post-consumer materials. [Re] Waste then turns this plastic waste into recycled products, such as 100% recycled rolling trays or doob tubes, and even recycled cannabis packaging. This reduces the amount of plastic waste that ends up in landfills or the environment, and it creates a circular economy where plastic is reused instead of discarded.
"[Re] Waste is excited to forge a partnership with CannaSpyglass, leveraging its data as [Re] Waste ventures into the US cannabis market," said Corey Saban, Founder and CEO of [Re] Waste. "In reciprocity, we're excited to provide our sustainable data to a renowned industry leader and craft informative reports to advance sustainability in the cannabis industry."
Partnering with CannaSpyglass
CannaSpyglass' strategic partners encompass media publications, ancillary businesses, and cannabis industry associations. The CannaSpyglass Partnership Program continues to add value to participating companies and their clients. For more details on the program, please contact us.