CannaSpyglass Expands Strategic Partnership with Apex Trading Collaboration

By
Katharine Baxter
·
1 minute read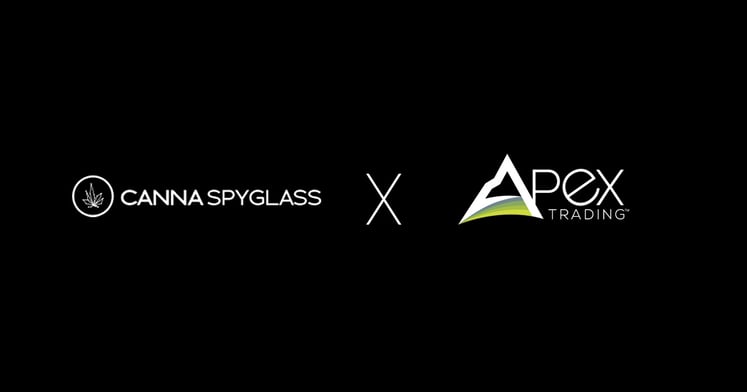 CannaSpyglass is thrilled to announce its latest strategic partnership with Apex Trading, a leading wholesale cannabis software company. This partnership will empower both organizations to provide quality cannabis data and resources to their respective clients.

Under this partnership, Apex Trading will integrate CannaSpyglass' data seamlessly into their platform as an add-on feature, enriching their existing capabilities. This integration will enable Apex Trading users to access CannaSpyglass' proprietary Map It℠ technology for fast locating of cannabis operators. This aligns perfectly with CannaSpyglass' mission to democratize access to market data within the cannabis sector. The partnership will grant CannaSpyglass a closer look at wholesale cannabis data.
"I believe this partnership will prove highly advantageous for both CannaSpyglass and Apex Trading," Warren Bunch of CannaSpyglass commented. "Our shared goal is to empower clients with the cannabis data they need to make informed business decisions. By combining our strengths, we are confident that we can deliver actionable results to our clients."
Apex Trading's online platform simplifies wholesale cannabis transactions, streamlining the buying and selling processes. Their mission is to optimize inventory and order management, providing sales enablement tools for producers to establish their brands and connect retail buyers directly with them. Apex Trading has consistently developed essential features that enhance the efficiency of thousands of cannabis cultivators, extractors, distributors, edibles manufacturers, and dispensaries across the U.S., and Apex Trading is trusted to drive operational efficiencies, inform strategic decisions, and reduce operating costs.
Partnering with CannaSpyglass
CannaSpyglass' strategic partners encompass media publications, ancillary businesses, and cannabis industry associations. The CannaSpyglass Partnership Program continues to add value to participating companies and their clients. For more details on the program, please contact us.