CannaSpyglass Continues Support of Veteran Care with Annual Donation to Veterans Cannabis Project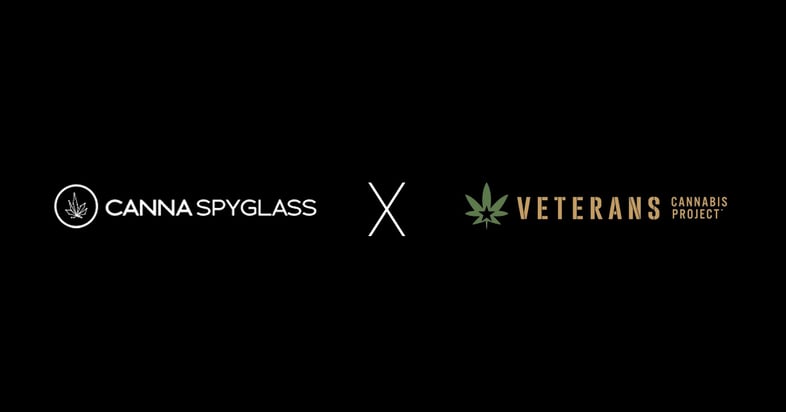 The CannaSpyglass Team is excited to reaffirm its commitment to social responsibility through its annual contribution to the Veterans Cannabis Project. In our continued mission to support and develop the cannabis industry, the VCP is integral to our ongoing social responsibility and education initiatives.

"This is a cause close to our hearts at CannaSpyglass." says Adam Hutchinson, Founder of CannaSpyglass, "Our annual donation to the Veterans Cannabis Project is not a mere act of charity. It's a commitment to the veterans who've served our country. We believe in the therapeutic potential of cannabis and believe in supporting research and advocacy that can transform veterans' health and wellness."
How does the donation help?
With this year's donation, CannaSpyglass continues its tradition of providing important financial resources to the Veterans Cannabis Project, enabling the organization to advance its research into the therapeutic benefits of cannabis. Leveraging the support from CannaSpyglass, and other philanthropic organizations, Veterans Cannabis Project can fund additional projects that focus on the study of Post-Traumatic Stress Disorder (PTSD), chronic pain, anxiety, and other conditions common amongst veterans.

A portion of this year's donation will also aid the organization's ongoing advocacy efforts. These projects aim to eliminate barriers to access, drive policy change, and ensure that veterans have the support they need to explore cannabis as a treatment option, free from legal or social repercussions.

CannaSpyglass' commitment to the Veterans Cannabis Project is not merely a donation—it is an investment in the future of veteran health and wellness and a nod toward the transformative power of cannabis.