CannaSpyglass Appoints Leigh Gall as Chief Customer Officer
By
Adam Hutchinson
·
1 minute read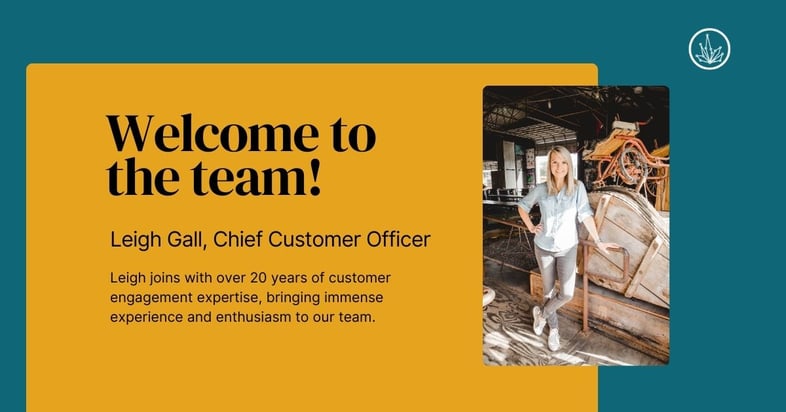 We're thrilled to introduce the latest addition to the CannaSpyglass family – Leigh Gall, our new Chief Customer Officer (CCO). With over 20 years of sales and customer engagement expertise, Leigh brings immense experience and enthusiasm to our team.
Leigh's impressive background and unwavering commitment to customer engagement make her the perfect fit for us. As CCO, she'll enhance your customer experience, drive our growth, and cement our industry leadership.

Understanding your needs, challenges, and preferences is vital in the data analytics industry. Leigh will gather crucial insights into your requirements from our data analytics solutions. This deep understanding will ensure our offerings align with your expectations.

Leigh will infuse a customer-centric approach into CannaSpyglass, focusing on your satisfaction, retention, and loyalty. Her efforts will help us excel in a competitive landscape, build lasting client relationships, and contribute to mutual success and growth for your cannabis business.
Meet Leigh
Early in her career, Leigh interned in London with HIT Entertainment, working on iconic brands like Barney the Dinosaur, Bob the Builder, and Thomas the Tank Engine.

She then ventured into the craft beverage industry, where she excelled at expanding sales for the Boston Beer Company. Her dedication eventually led to a role as National Account Manager, managing off-premise channels in Texas and Louisiana.

Leigh also served as a Community Marketing Manager for RaceTrac Petroleum DFW, spearheading brand launches, innovative marketing programs, and community partnerships.

Most recently, Leigh was VP of Sales at TUPPS Brewery, expertly leading sales teams and fostering distributor relationships across multiple states.

Outside of work, Leigh enjoys quality time with her family, indulging her artistic side with painting, expanding her knowledge through audiobooks, and satisfying her wanderlust with family travel adventures.

We're thrilled to have Leigh Gall join the CannaSpyglass team, and we can't wait to achieve new heights together. Her passion, expertise, and commitment to delivering exceptional customer solutions will undoubtedly help us thrive. Welcome aboard, Leigh!