The Hunt for Information: Over 100 Data Requests & Growing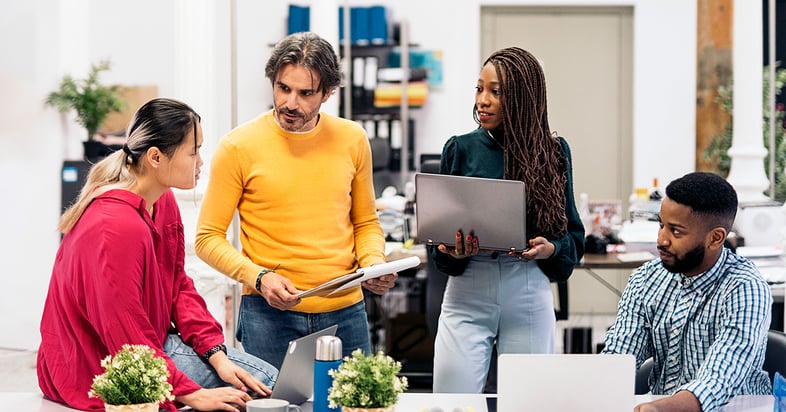 Data-as-a-Service (DaaS) is an invaluable tool for business owners in the cannabis industry. It offers valuable, timely, and accurate information, instrumental in driving business strategies and making informed decisions. DaaS provides data on-demand that bypasses the complexities and costs of data management. CannaSpyglass offers such a service and recently topped 100 custom data requests from its customer base.
"We deeply appreciate our clients' trust in our services and their crucial role in shaping our data repository," said Adam Hutchinson, Founder of CannaSpyglass, "Every fulfilled data request marks a shared progression of transparency for the cannabis industry. It's an exciting growth journey that we're proud to embark on with our clients."
How does DaaS work at CannaSpyglass?
Unique to our platform, CannaSpyglass Pro subscribers are able to submit requests for data within the platform to our dedicated Data Research Team. Requests are typically completed within 72 hours, at no additional cost. With this service, CannaSpyglass is able to provide its customers with hyper-specific data and insights that fast-track their success.
Since the company's founding in 2021, data requests have been popular with operators, vendors, and ancillary companies serving the cannabis industry. This diversity, has pushed CannaSpyglass to continue building a comprehensive understanding of the market landscape, ensuring that the datasets reflect the entire cannabis ecosystem.
"With each data request fulfilled, we continue to build a stronger market picture," said Warren Bunch. "Through the collaboration with our customers, we're able to provide dependable information to business leaders and decision makers that make a difference to not only their business, but all businesses using the CannaSpyglass platform. We look forward to hundreds of future data requests and the opportunity to continue providing transparency into this growing market."
The Bottom Line
In the pursuit of business goals, having a DaaS offering as part of your cannabis data intelligence platform is extremely beneficial in supporting business leaders to make informed decisions and stay ahead of the competition in the rapidly growing cannabis industry. CannaSpyglass offers a reliable source of cannabis market data and a rapid DaaS service in a single reasonably priced subscription.
Get started at cannaspyglass.com