MARKETING OPS
The smarter way to research cannabis market data
You've faced the challenges of time, costs, and efficiency when conducting data research. It's safe to say you know that maximizing your ROI hasn't always been easy. It's time to connect with the cannabis industry in a new way.
Increase your ROI by up to 200%

Save upto 10+ hours a week

Improve email open rates by up to 73%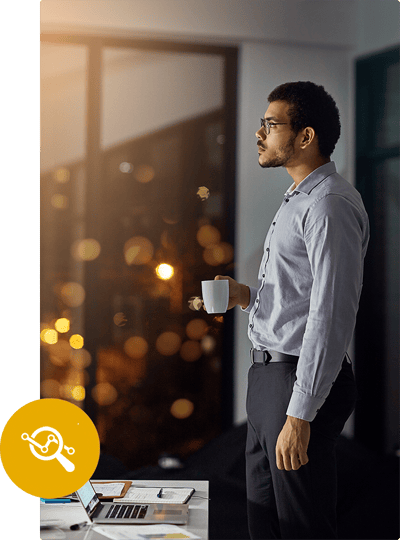 No. 1 Rule: Be strategic with your time
In the rapidly growing cannabis industry, finding the right people and companies to market to is crucial for business success. Many businesses face the choice of either conducting time-consuming research in-house or investing in a solution like CannaSpyglass. In this blog post, we'll explore how a CannaSpyglass subscription provides a better return on investment (ROI) compared to in-house research, saving you valuable time, resources, and money in the process.
1. Save Time with Instant Access to a Comprehensive Database
Conducting research in-house to find the right contacts in the cannabis industry can be a time-consuming process. With CannaSpyglass, you'll have instant access to a comprehensive and continuously updated database of contacts in the industry, saving you countless hours of research. This allows you to focus on what truly matters: growing your business.
2. Reduce Costs with a Streamlined Solution
Hiring a team of researchers and data analysts to conduct in-house research can be expensive. With a CannaSpyglass subscription, you'll have access to a team of dedicated professionals working tirelessly to maintain the quality and accuracy of our database. By investing in CannaSpyglass, you can significantly reduce your operational costs while still benefiting from the expertise of industry specialists.
3. Increase Efficiency with Targeted Marketing Campaigns
Using CannaSpyglass, you can access a wealth of information about businesses and owners in the cannabis industry, allowing you to create highly targeted marketing campaigns. By focusing on the right contacts, you'll increase the efficiency and effectiveness of your marketing efforts, leading to a higher ROI.
4. Stay Ahead of the Competition with Real-Time Updates
In the fast-paced cannabis industry, staying ahead of the competition is crucial. With CannaSpyglass, you'll benefit from real-time updates to our database, ensuring that you always have the most current contact information at your fingertips. This competitive edge can be the difference between success and failure in the ever-evolving cannabis market.
5. Benefit from Unmatched Customer Support
When you invest in a CannaSpyglass subscription, you're not just purchasing access to a database – you're also gaining the support of a dedicated and knowledgeable customer support team. Our customer support team is always available to assist with any questions or concerns, ensuring that you can make the most of your subscription and maximize your ROI.
The Bottom Line
Investing in a CannaSpyglass subscription offers a higher ROI compared to conducting in-house research, providing you with a cost-effective, time-saving, and efficient solution for finding the right contacts in the cannabis industry. With our continuously updated database, targeted marketing capabilities, and unmatched customer support, CannaSpyglass empowers you to focus on growing your business while staying ahead of the competition. Say goodbye to the challenges of in-house research and unlock your business's true potential with CannaSpyglass.
"CSG data is awesome! We saw a 73% improvement in our email bounce rate just by using their data."
Ready to get started?
Create an account in a few clicks