US Cannabis Markets: Which States Will Legalize Cannabis Next?

By
Katharine Baxter
·
4 minute read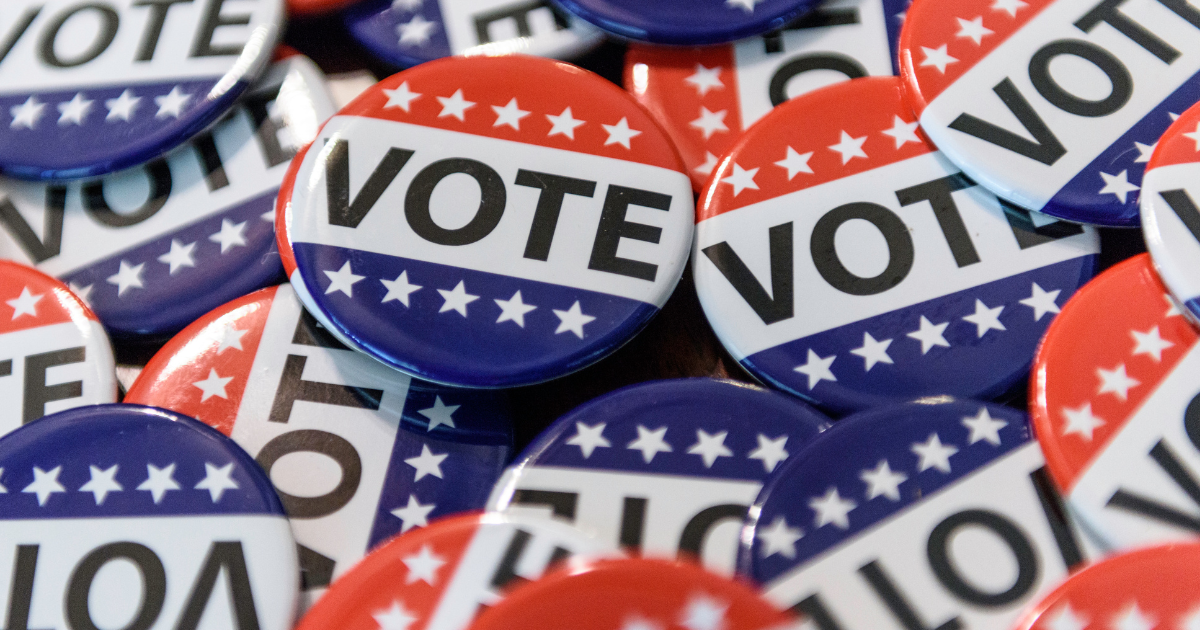 Every year, the US cannabis industry undergoes significant growth, marked by the increasing number of states embracing both adult-use and medical cannabis legalization. While a handful of states are eagerly anticipating cannabis reform within the remaining months of the 2023 calendar year, others are laying the groundwork to feature the issue on their 2024 ballots.
For many states on this list, the upcoming attempt represents another chapter in a series of unsuccessful prior efforts. Nonetheless, the momentum supporting cannabis legalization is on the rise, and public sentiment toward cannabis is steadily improving on a national scale. With this growing wave of support, the next phase of legalization appears to be on the horizon.
Ohio Adult-Use Cannabis Legalization
Ohio will vote this month on Election Day on the issue of adult-use cannabis legalization. If passed, Ohio, which currently only has a strict medical marijuana program, would become the 24th state to legalize adult-use cannabis and the 14th state to do so through a public vote. But, since the proposed measure is a statutory question rather than a constitutional amendment, state lawmakers will still have the option of amending its provisions.
The ballot initiative aims to establish a licensed cannabis market and allow personal cultivation, and a recent survey by Public Policy Polling shows 57% support for the proposal. If approved on November 7th, adult-use cannabis possession would become legal on December 7th.
According to an economic analysis, Ohio would see the addition of 3,300 new jobs within the first year of cannabis legalization, as well as an estimated $260 million added to the state's economy. With strong incentives to legalize, it's now up to the voters to decide the future of cannabis in Ohio.
Florida Adult-Use Cannabis Legalization
Hundreds of thousands of Floridians have rallied behind a petition aimed at adding adult-use cannabis to the 2024 ballot. This impressive show of support has earned the initiative a review by the Florida Supreme Court, a noteworthy development considering the Court's prior rejection of two cannabis-related ballot attempts.
The Florida Supreme Court is set to hold oral arguments on November 8th to determine the fate of the cannabis legalization initiative for the 2024 ballot. If approved, this initiative would legalize the personal use, cultivation, transportation, and possession of cannabis for individuals aged 21 and older, including home cultivation.
Florida initially legalized medical marijuana in November 2016, and the momentum for adult-use cannabis has been steadily growing. A survey from the University of North Florida found that 70% of respondents either somewhat or strongly back the idea of passing a constitutional amendment to enact legalization, while only 29% expressed opposition. Additionally, this initiative enjoys the backing of major multi-state operators (MSOs) like Trulieve, which has contributed $39.55 million to Smart & Safe Florida, the leading political organization behind the initiative.
South Dakota Adult-Use Cannabis Legalization
In November 2020, South Dakota made the significant decision to legalize both medical and recreational cannabis. However, this success was short-lived, as adult-use cannabis legalization never came to fruition.
Though the amendment passed with 54% approval from voters, the South Dakota Supreme Court overturned it in 2022, citing the measure's technical violations of the state constitution. Even still, the state was able to move forward with the establishment of a legal medical cannabis program. Now, South Dakota voters are gearing up to reintroduce the topic of adult use on the 2024 ballot, and supporters are receiving more backing than ever before.
A new poll suggests that if an adult-use cannabis initiative were to return to South Dakota voters for a third time in 2024, it could pass. The poll, conducted by a nonpartisan research center out of South Dakota State University, discovered that 49% of the 747 registered voters surveyed are in favor of legalizing adult-use cannabis – and support is likely going to continue to grow.
Nebraska Medical Marijuana Legalization
Though medical and adult-use cannabis is currently illegal in Nebraska, advocates are gearing up for their third attempt to bring the question of legalizing medical cannabis before state voters in November 2024.
This persistent effort led by Nebraskans for Medical Marijuana follows two previous unsuccessful attempts. In 2020, despite collecting sufficient signatures, the state Supreme Court invalidated the measure due to a single-subject challenge, and in the following year, organizers fell short of gathering the required 87,000 valid signatures in time to place the question on the November ballot.
Looking ahead, the coming year holds promise for cannabis advocates in Nebraska, who have initiated early signature collection efforts, hoping that 2024 will finally mark a successful step toward cannabis legalization.
Wild Cards: Cannabis Legalization in Tennessee, Pennsylvania, & Hawaii
In addition to the previously mentioned states, there are a few states that could surprise the nation with cannabis legalization next year – including Tennessee, Pennsylvania, and Hawaii.
Cannabis is currently illegal in Tennessee. Although the Free All Cannabis for Tennesseans Act was introduced earlier this year and would allow the state Department of Agriculture to cultivate, process, and sell cannabis for recreational use, no action has been taken on this bill since March 2023. Instead, another bill has been introduced that would add cannabis-related questions to the 2024 election ballot. These questions would aim to assess public interest in medical and recreational cannabis use in addition to decriminalizing some cannabis offenses – and polls indicate that Tennessee voters would likely vote in favor of legalizing cannabis to some extent.
Though Pennsylvania legalized medical marijuana in 2016, the state has yet to legalize adult use. Since Pennsylvania is one of only 24 states that do not have initiative and referendum processes that allow citizens to vote on specific measures, any change to the state's cannabis legislation would have to go through the state legislature. Still, two out of every three registered voters support adult-use cannabis, according to a 2022 CBS News poll. Currently, there's one bipartisan recreational cannabis legalization bill on the table, which is being studied within the Senate's Law and Justice Committee, bringing it closer to a possible vote.
Hawaii was an early adopter of medical marijuana, legalizing in 2000 and becoming the first state to do so through legislative action. While recreational use of cannabis remains illegal in Hawaii, the possession of three grams or less has been decriminalized. Though a bill that would have legalized adult-use cannabis was overwhelmingly passed by the state Senate, the bill stalled in the House of Representatives in early 2023. Still, there is strong support for legalization, and a poll released earlier this year found that 52% of Hawaiians are in favor of legalizing adult-use cannabis, while only 31% are opposed. Advocates are now looking to 2024 for their next chance at cannabis legalization.
Why CannaSpyglass?
CannaSpyglass offers cannabis data subscription services that provide dependable, on-demand, and exclusive industry analytics. Our insights cover vital data on cannabis cultivation, business statistics, and enterprise information within the rapidly growing cannabis sector. Whether you are an established industry leader seeking business expansion or a lawmaker requiring essential research to inform policy, our up-to-date, cloud-based data can be tailored to your specific interests and regions.