It's High Time Insurance Companies Dive into the Cannabis Industry – Here's Why

By
Adam Hutchinson
·
3 minute read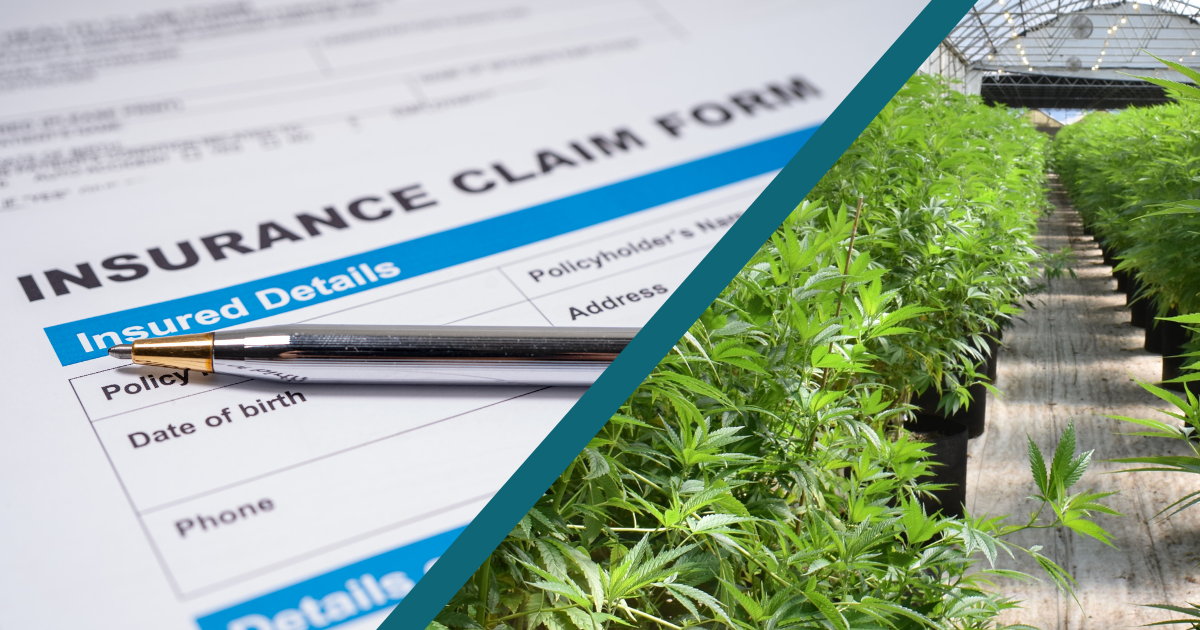 Insurance professionals, it's time we talk about something green—no, not money, the cannabis industry, and why there's no time like the present to expand your footprint in this market.
While the cannabis industry certainly isn't new, it is changing rapidly. As we gear up for another election season, cannabis reform will be on the ballot once again for voters in at least one state, while several others have bills introduced and on the floor of their respective state legislation bodies.
Even federally, in August 2023, the US Department of Health and Human Services (HHS) recommended to the Drug Enforcement Administration (DEA) that cannabis be reclassified from a Schedule I to Schedule III substance. If the DEA chooses to reschedule cannabis, it will be the largest policy change in this market in 40 years.
But why should insurance companies care about this change, and what opportunities does it bring? Let's dive into it and uncover the potential, challenges, and how you can be part of this exciting journey.
The Recommendation to Reschedule Cannabis: A Turning Point?
As mentioned above, this past August, the HHS recommended to the DEA that cannabis be rescheduled from a Schedule I to a Schedule III substance. (Read more about this here.)
What does this mean? A few things:
Recognizing Medical Potential: The shift from Schedule I to Schedule III signifies recognition of cannabis's medical potential.
Reducing Perceived Risk: Beyond medical applications, the reclassification also sends a clear message about the perceived risks associated with cannabis.
Changing Social Acceptance: With growing awareness and education, more people are realizing that the demonization of cannabis was based mainly on misinformation. As a result, there is a growing acceptance of cannabis, both for its medical and recreational uses.
Meanwhile, State-Level Legalization Is Booming
Beyond the changes from a federal perspective, 40 U.S. states have given the green light to medical marijuana, and 23 have legalized recreational use.
That's a massive market! Just imagine the demand for various insurance services, from general liability to crop and inventory, in this growing industry.
What Do These Changes Mean for Insurance Providers?
We've established that the cannabis industry is evolving rapidly, presenting implications and exciting opportunities for insurance companies. Let's explore why this emerging market should be on the radar of insurers:
Market Expansion and Explosive Industry Growth: This expansion translates into a surging demand for insurance services for various business types, ranging from property and liability coverage to specialized policies like crop and product liability insurance.
Diverse Business Opportunities: The cannabis industry isn't limited to just selling marijuana. It encompasses a wide array of businesses with many both standard and unique insurance product needs.

The vast and varied opportunities make it an ideal time for insurers to explore this multifaceted industry.

Here are some examples of the insurance types that cannabis business owners need:
General Liability Insurance
Product Liability Insurance
Commercial Property Insurance
Crop and Inventory Insurance
Business Income Insurance
Cargo Insurance
Commercial Auto Insurance
Cyber Liability Insurance
Product Liability Insurance
Workers Compensation Insurance
Umbrella / Excess Liability Insurance
Equipment Breakdown Insurance
Employee Benefits Insurance
Risk Assessment and Management: Tailored insurance policies are in high demand to protect against crop loss, theft, vandalism, and product liability. Insurance providers can offer customized solutions that align with the specific risk profiles of cannabis-related businesses, ensuring their long-term success and stability.
Regulatory Expertise and Compliance Assistance: Navigating the complex web of state and federal regulations is daunting for cannabis businesses. Insurance providers can step in as trusted partners who possess a deep understanding of compliance intricacies.
How Do Insurance Professionals Get Involved in this Market?
If you're eager to jump into this market but need help figuring out where to start, we've got your back.
Download our eBook, "How to Generate New Leads & Close Sales in the Cannabis Industry."
This resource provides valuable insights into strategies for lead generation in the cannabis industry, the role of verified B2B data in your sales and marketing efforts, and tips for closing deals in this unique sector. It's a valuable resource for insurance professionals looking to kickstart their cannabis lead generation engine.
In conclusion, the cannabis industry is a unique market with immense potential for insurance companies. This industry will only continue to expand, and you don't want to be left behind. Use this eBook to embark on your journey into insuring this exciting and dynamic industry's businesses.