CannaSpyglass & Leafwire Announce Partnership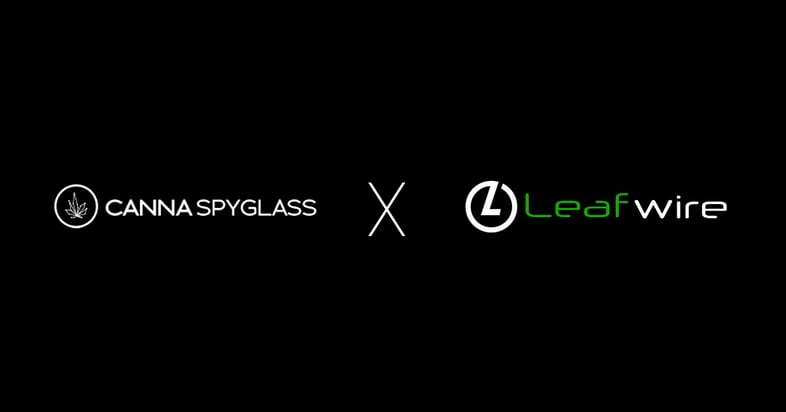 CannaSpyglass and Leafwire, two prominent figures in the cannabis and hemp industries, recently announced a strategic partnership. This joint effort aims to provide cannabis professionals better access to industry information.

The partnership provides Leafwire with access to cannabis market research produced by CannaSpyglass, in order to drive awareness and educate its network of industry members on hot topics, market trends, and the ever-changing cannabis and hemp landscape.
"Through this partnership, we aim to increase our impact in the industry and enhance the information available to cannabis businesses." says Adam Hutchinson, Founder of CannaSpyglass, "I anticipate this collaboration will benefit Leafwire users and lead to a more knowledgable network of members."
Why this partnership matters?
CannaSpyglass has been growing its partnership network, including media publications, ancillary businesses, and related industry associations, at pace in the past 12 months. All partnerships share the common goal of raising the knowledge bar of industry participants and pushing the industry forward.
Leafwire's online social platform is designed specifically for cannabis and hemp professionals. It provides a space to share news, promote events, seek business partners, recruit employees, find investors, and now will be an outlet for market intelligence. By addressing the needs of the growing global cannabis industry, Leafwire is a trusted destination to connect, share information, and collaborate to build successful businesses.
Stay tuned for more updates on the progress of this partnership.
Want to become a CannaSpyglass partner?
CannaSpyglass is currently open to inquiries from other cannabis industry companies interested in joining the collaboration. By becoming a part of the CannaSpyglass Partnership Program, companies will access the cannabis data needed to enhance their sales and marketing strategies.